FULL AND HALF DAY GUIDE TRIPS
YEAR ROUND
Imagine spending months planning the perfect Tahoe vacation, just to gamble it away with a random guide you found on Google.
So what makes a great guide you ask? Expertise, personality and flexibility.
You Need To Ask Yourself…
"I've never fly fished before, are they patient with beginners?"
"Are they good with kids, I just want my daughter to have a good time?"
"I'm a veteran angler, can they teach me something new?"
"If conditions are poor, do they have a Plan B, C & D?"
This is where Lulana comes in. She makes it simple.
Fill out our contact form to chat with Lu
She'll hand pick a guide based on your goals and expectations
Brag about your fish story with friends!
Truckee River
This is one of California's classic freestones. With exceptions, most guides fish from the town of Truckee, downstream to the Nevada state line. This stretch is filed with every type of water imaginable, runs, riffles, plunge pools, boulders and everything else you can imagine in a bigger river.
Time of year generally dictates the type of fishing we do on the Truckee, but we almost always use 4 & 5 wts. and the occasional 6 & 7 wts. when throwing big streamers. Matt recommends 10′ rods when nymphing.
The most efficient way to fish the Truckee is nymphing, with a mix of indicator and Euro/Tight line techniques. During certain times of the year the hatches can be amazing, and dry fly fishing is off the carts.
Most of the time the river is known for quality over quantity. In the summer however, that may flip where we see better numbers but less fish that the Truckee is known for.
Pricing for 1 or 2 anglers. 3rd angler charge, $175.
Half day: 4 hrs, $425.  |  Full day: 6-8 hrs, $575.
BOOK NOW!
Questions first? Ask Lulana!
Little Truckee River (The "LT")
his is our local tailwater, a true gem of the Sierra. The "LT" at times fishes more like a spring creek than a tailwater.
Most often, small flies and light tippet are a must. The Little Truckee flows can range anywhere from 40-250cfs. on average wish spring flows being higher.
If you're a fan of sight fishing, the LT could be your dream come true. More days that not we can usually find multiple fish feeding before making a cast. With more consistent hatches that the Big T, dry fly fishing can be really good too, from small midges to big Green Drakes, the LT has them all.
Most of the time we're using 4 & 5 wt. rods and the occasional 6 wt. This is a river where bringing your A-Game is must. A stealthy approach, fighting big fish on small flies, and light tippet is the norm.
Pricing for 1 or 2 anglers. 3rd angler charge, $175.
Half day: 4 hrs, $425.  |  Full day: 6-8 hrs, $575.
BOOK NOW!
Questions first? Ask Lulana!
Truckee River – Nevada Side
As you might imagine, several of our guides also concentrate their guiding on the Nevada side of the Truckee. It's typically a mix of walk and wade and raft trips, conditions pending.
Back in "the day" the NV stretch seemed to be a bit of a secret to the national angling community. Although that's not the case any more, the fishing continues to be fantastic through most of the year.
Not surprisingly, nymphing is the name of the game, and the chance of throwing dries is always in play . However, due to the water being a bit more "stained" than the CA side, many times streamer fishing can be the way to go. They certainly don't come easy, but on any cast you could land the fish of your life!
Pricing for 1 or 2 anglers. Float trip, add $75 half day, $35 full day.
Half day: 4 hrs, $425.  |  Full day: 6-8 hrs, $575.
BOOK NOW!
Questions first? Ask Lulana!
Off the Beaten Path
Although the Truckee and Little Truckee are the biggest draw, there are plenty of other lesser known bodies of water in the area.
Many of our guides specialize in anything from smaller creeks and streams, to local lake and reservoir's. The adventurous angler may find themselves tossing a 3 wt. rod for 10″ bookies or a 6 wt. for trophy bass.
As you might imagine many of these places are pretty special and for now will remain nameless.
Pricing for 1 or 2 anglers. 3rd angler charge, $175.
Half day: 4 hrs, $425.  |  Full day: 6-8 hrs, $575.
BOOK NOW!
Questions first? Ask Lulana!
Multi Day Guide Trip Packages
Is one day on the river not enough? Don't worry, we have you covered.
We know the amazing fishing opportunities the Truckee area can provide, and many times a full day on the river just isn't enough to cover it all. We understand that may times you want to fish multiple days during your Tahoe vacation. We can customize any variation of Full and Half day trips at your convenience.
Pricing for 1 or 2 anglers. 3rd angler charge, $175/day.
2 Half Days: 4 hrs, $850.  |  2 Full days: 6-8 hrs, $1,150.
BOOK NOW!
Questions first? Ask Lulana!
Priority Permit Holder
What if you want to fish somewhere your guide can't go?
Matt is fortunate to own one of just four Tahoe National Forest, Priority Special Use Guide Permits. This sought after permit means Matt and his team are never restricted to where they can take their clients.
Not only can we guide the endless water ways around Truckee, but we're permitted on ALL of the Truckee and Little Truckee. A huge feather in our cap that not all guide operations can say.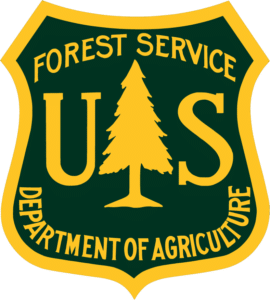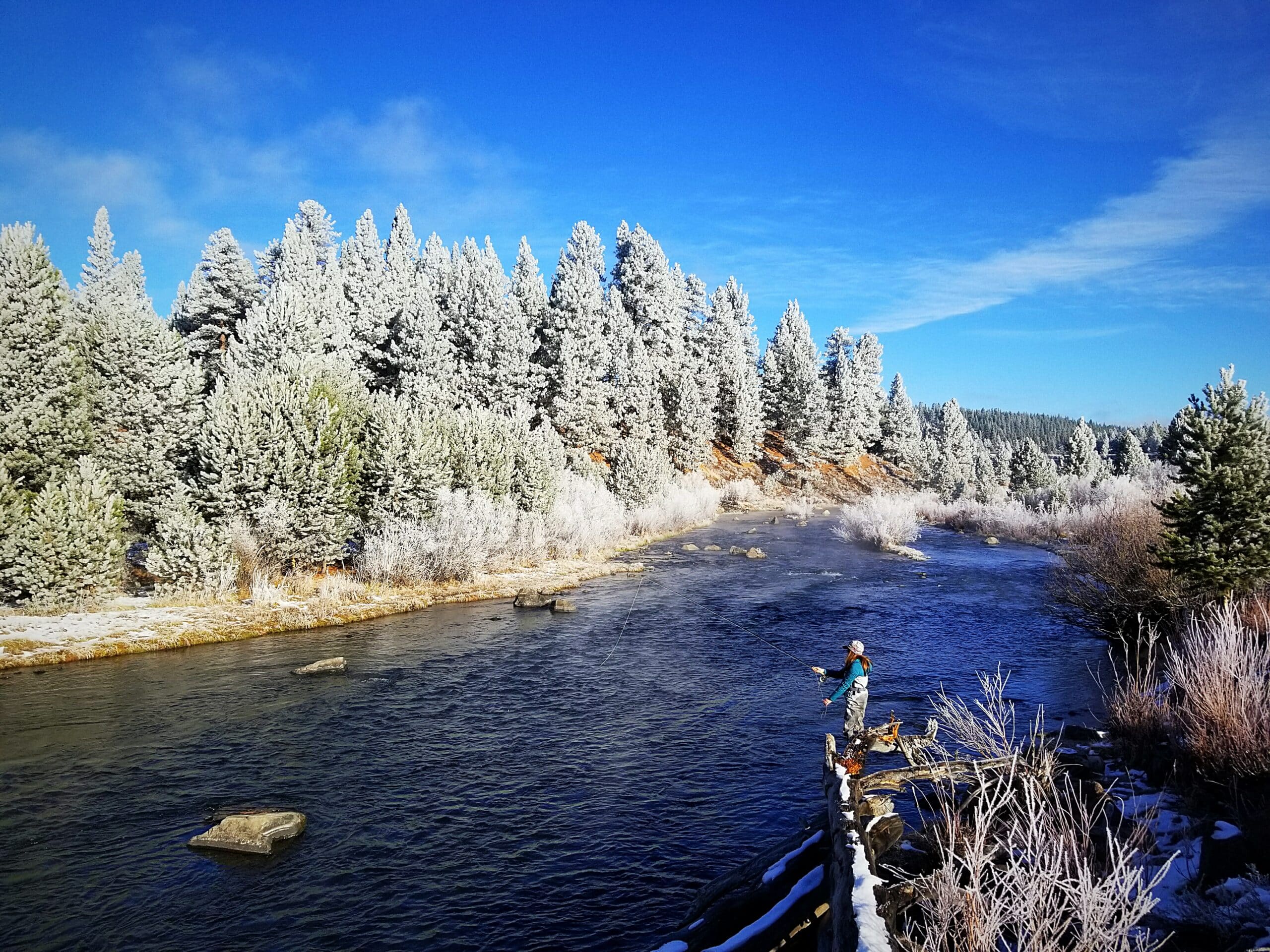 Guide Trips
Trip Advisor Reviews
"Had a great day fishing the Little Truckee river today. My wife and I decided to book a full day with Matt Heron Fly Fishing. Our guide Jay Clark was spot on as to where to take us and what sections to fish. I am relatively new to fly fishing but had a day that far exceeded my expectations. I landed 12-15 fish including an awesome 20 inch rainbow. There was plenty of action and lots of fun. As relative beginners I would be comfortable telling you to go ahead and give fly fishing a try while on vacation. We loved it!"

Ryamond S.
"Unforgettable day on the river! My buddies and I booked a half day trip with Matt Heron Fly fishing and it was glorious. My group unanimously enjoyed it and they were immediately talking about wanting to go again! Our guide was super knowledgeable, patient and rooting for us to catch. We'll see you again!"

Michael H.
"Booked a full day package and went out with Matt's guide Peter. He was friendly, VERY knowledgeable about the fishery and got us into some healthy trout...nothing smaller than 12". Will definitely use again!"

Jim C.
"Matt Heron FF is professional, responsive and know the local waters. I booked on short notice and was treated like a long time client. Use them!"

Mark C.
"If you are looking for something to do in the Sierras book a day with Matt. Fun for all skill levels. Matt will make sure you have a good time weather you are a beginner or practiced fly fisherman. The first time I fished with Matt I brought my wife and we were both beginners and had a blast learning how to cast a fly rod and catch fish. It doesn't get much better than catching trout with snow capped peaks in the back ground!"

Steve M.