With a few exceptions, when my clients ask me what my favorite time of year is, October and November are always in my answer for tops months. This has never changed, and I doubt it ever will.
It's hard to beat the first cool, consistently lower air and water temps since May. These two things typically lead to a few things every trout angler loves…
We can typically see the first consistent hatches in months. Can you say baetis?! Give me clouds, rain, snow a little crappy weather and things can go off!
Pre and post spawn browns can be a little easier to run into this time of year. With exceptions, we don't get many big browns in the summer and fall can be the time that changes.
So what's the deal with this fall? Well, it's easy…
We haven't had this much water in the fall since 2017!! We should have better water temps are more water than in recent memory. Both can lead to ridiculously better fishing than we have on an average year!
It's no surprise that me and our guides are already seeing an uptick in fall booking with our repeats and regulars. The secret is out, and serious anglers are already planning what could be the best fall conditions I've seen in my 17 years in Truckee!
Now's the time, don't wait. If you're looking to get a little help on the river this fall, our team of experienced guide are ready to show you and unforgettable time on the water. You never know, you may just run into one of the browns that had made the Truckee famous!
-Matt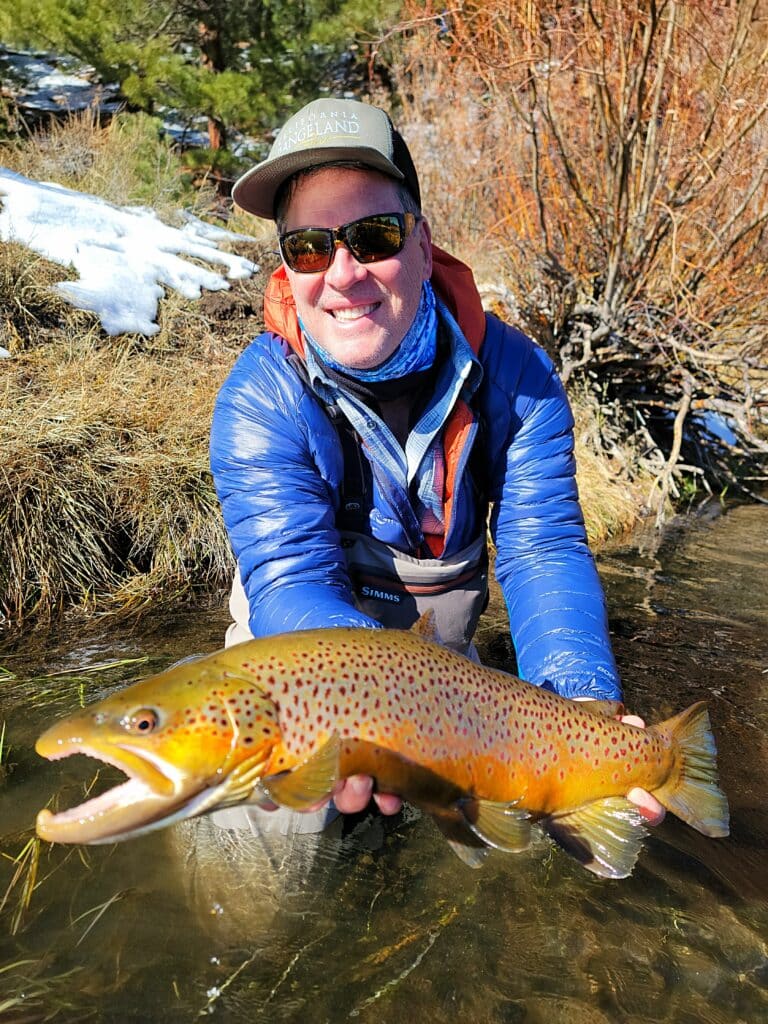 Our boy Rob Wolford with last years fish of the season…in the FALL!