Truckee River Fishing Report- April 15th, 2023
Although the Truckee River looked like it was going to blow out last week with the warmer temperatures, in the end, it didn't. The water definitely came up on the CA side but has been receding by the day.
With all the snowpack this year, I'd still call current conditions pre runoff. The river is up, a bit off color (2-5ft of visibility) depending on day and location but is nowhere near what it's going to be when we start to see consistent air temps in the 50-65 degree range…it's coming.
Flows are hovering just under, and just over 1,000 cfs. in town and through the canyon.
As far as fishing goes, it's exactly as we'd expect…size, not numbers (with exceptions!). Most fish our guides are running into are in the 13-20 inch rage with opportunities each day for a true Truckee River giant. These conditions are why we love the spring! Typically, the Truckee kicks out way more rainbows then browns but the tides are turning. Browns love the spring and big water and it's starting to show with more browns in the net by the week.
Flies- Our crew is getting fish on a variety of nymphs: rubberlegs, skwalas, eggs, worms, march browns, and of course baetis and midges. If the water starts to get muddy, you can typically take baetis and midges off the menu and go bigger with more flash. 3-4x tippet will do the trick this week.
If you get lucky you may run into a few noses even with the water being up. Look for baetis, march browns, midges and skwalas. You never know when that 24in brown will let is guard down on a well presented dry. And yes, it does happen this time of year.
Not surprisingly most fish are being landed on bobber rigs, Euro set ups and streamers. If you're a streamer angler, now's the time.
This season's bookings are in full swing, here's a taste of what we have going on: full and half day guides trips, NV side float trips, our daily classes on the ponds will start around mid May, and our wildly popular 2 Day Truckee Trout School dates were just announced for this summer (101, 201 and Youth/Family).
Ping us a note here for Truckee Trout School Welcome Packets with more info. https://mattheronflyfishing.com/book-now/
Check out https://mattheronflyfishing.com/ for more information.
-Matt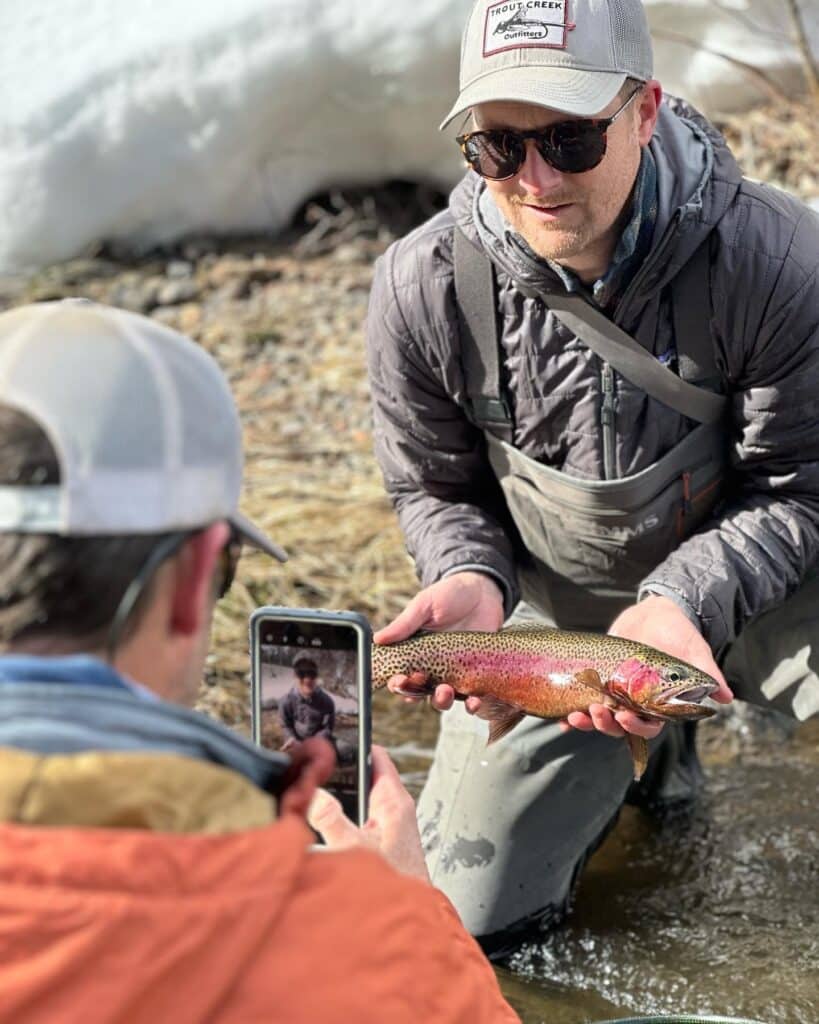 ---