Our first fishing report on the new website, time to play come catch up!
As expected the river is up from a week ago with all the new rain we received over the last week. This can be mean prime time for big fish, similar to the 2017 season. A little more on that later.
Although we've lost a ton of snow the last few weeks, one of the first things you'll notice if you head up to fish the lack of parking. Although access has gotten better, we're still limited in some areas so choose your spots wisely. Don't get a stupid ticket for parking on the road!
Back to the river…
Flows are close in the 500 cfs. range in town and 900 or so in the canyon. These are pretty typical for March when we actually have snow! At some point the river is going to get really big, but we're not quite there yet.
I know these high flows aren't for everyone but if you decide to give it go, here's a few basic pointers.
Be careful when wading/crossing. That spot you corssed in September has a lot more water now. Use you head.
Fish the edges and take your time. The water is cold so no need to rush, hit them in the face!
With some color in the water don't be afraid to up your tippet size. All our fish this week were on 1-3x. We even got nice dry fly fish to eat 3x!
The Little Truckee is still a no-go, to much snow.
It's streamer time! Get near the bottom and don't be to aggressive with your stripping.
Use a gaudy attractor, egg, worms, rubberlegs, to get their attention with something small behind it like a march brown or baetis nymph. Although the water has color, it's not brown. They can still see basic flies easily.
Be ready for a midge hatch. They have been going off this week. That said, there's be very few fish keying in on them. But you never know when they will.
I hope that gets the ball rolling for most of you and thanks for checking in with the new site.
We have a lot more planned sooner than later. And back sure you check back for lots more info on fish big water this spring, a look back at 2017 and why you shouldn't wait to get on the books for this season. It's going to be a good one!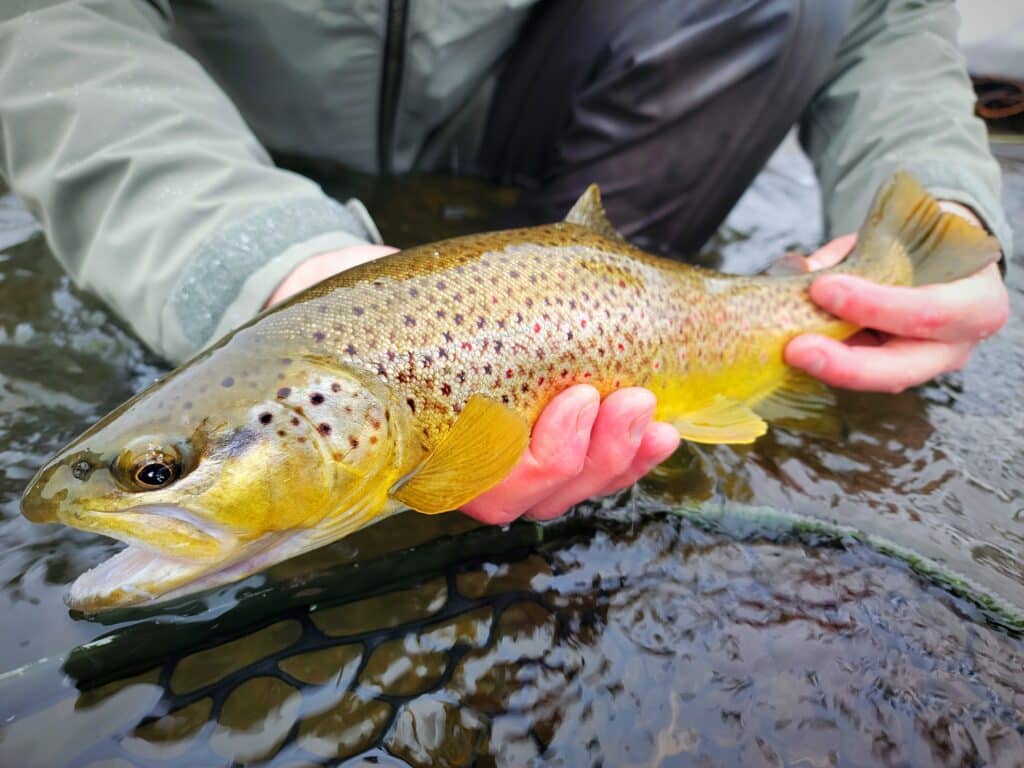 ---