"Today, Washingtonians stand at a fork in the road with a clear choice: Continue with current practice and gradually lose salmon, orcas, and a way of life that has sustained the Pacific Northwest for eons. Or, change course and put Washington on a path to recovery that recognizes salmon and other natural resources as vital to the state's economy, growth, and prosperity."
The Washington government put together a State of Salmon program over 20 years ago, based out of their 30-year commitment to recover salmon. At the end of 2020, their executive summary reveals a crossroads.
There are 14 species of salmon and steelhead that are classified at-risk of extinction by the Endangered Species Act. Of those 14, some are showing signs of recovery. Others are not.
The Hood Canal summer chum salmon, and the fall chinook of the Snake River are two species that are nearing their ESA recovery goal. Others, like the Puget Sound steelhead and chinook, are classified as in crisis.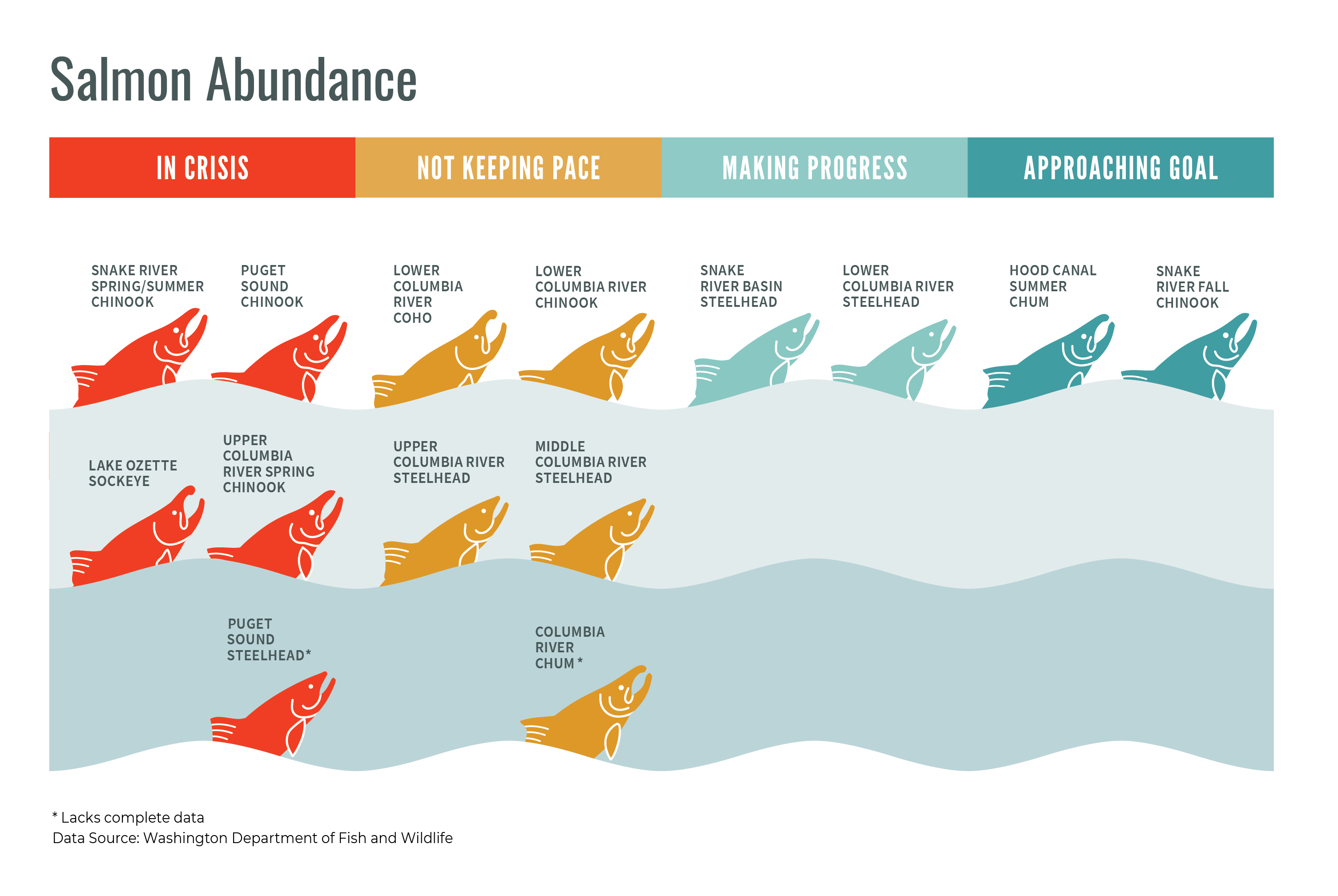 While the across the board ratings are largely discouraging, the Hood Canal summer chum and Snake River fall chinook are proving that one thing is certain: they can come back. It isn't too late to reverse the population decline of so many salmon species. These two in particular are heading towards a healthy, sustainable population, which is a sign of hope for all salmon and those who fight for them.
We have a long way to go in order to recover our salmon, but Washington's Salmon Recovery Office is leading the way in showing that recovery is possible. Albeit a small win, it is a colossal motivator to keep working towards salmon recovery.
Read the State of Salmon report here, and learn what you can do to help recover a keystone species.
Ryan Rintala | Social Media @mattheronflyfishing