The Wild Salmon Center (WSC) has been doing work all over the globe on tracking and studying wild salmonids, especially salmon and steelhead. From the healthy populations of salmon in eastern Russia to the hard-pulling kings of the Pacific Northwest, they've conducted research to further examine some of the gamefish we love the most.
On Washington's Hoh river, a long-standing population recording effort is revealing negative signs about the future of adult steelhead.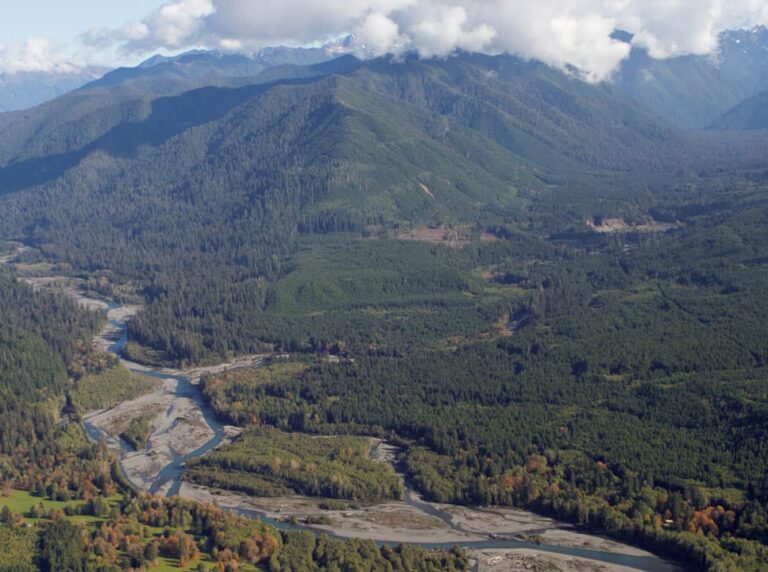 The Hoh is one of Washington's best chances for the full population recovery of wild salmon and steelhead, but more needs to be done to achieve this. A recent graph released by the WSC reveals a terrible outcome in the last 45 years for adult steelhead.
Although this news is heartbreaking for us, there are always ways to help. People who do fish for Hoh River steelhead can practice using barbless hooks and releasing the larger, wild fish. Consider donating to Wild Salmon Center here.
The Hoh River is an amazing place with some spectacular fish. Avoiding the overfishing of these fish is a challenge, but it can be done. Keeping fighting time minimal, practicing healthy fish handling ethics(see our blog post here for more on this), and not harvesting unreasonably all fit into this equation.
The Hoh still can make a recovery, we just need to start helping it get there!
Ryan Rintala | Social Media @mattheronflyfishing